Hen Do Minibus Hire & Coach Hire
There is such a huge amount to arrange for a wedding. The flowers, the cake, the venue. We're sure you won't want to miss out on the hen night! so use our Hen Night Minibus Hire and let our expert drivers take care of the stress.
The so-named 'last night of freedom' gets everyone extremely excited, so you don't want people missing it because they couldn't get a taxi! Book a minibus or coach for your big night out and let us be designated driver for the night.
Hen night Minibus hire
What type of night out will it be? If you want your night out or day trip event to be luxury then pick a luxury coach. How long do you need? Always plan to give yourself some extra time, make sure the vehicle is there thirty minutes before you need to leave and always give some extra flexibility to get there on time.
We can book both last minute and advance bookings, as its always best to be prepared. But we at Investravel are aware that sometimes people get let down.
We want to make sure that with our service that never happens to you or your group. If something wrong with the driver or if there's traffic or an accident out of our control on the road. We will send out a replacement driver as soon as possible so that you don't end up late for your activities.
Hen Party Coach hire
Our minibuses are fully ready for any adventure you wish to go on, no matter how late you want to get back home, we can cater to you with our door to door service you can be safe and assured that your going to be able to get home after your activities be they a spa day with the girls or a night out on the town to see a show or just have some fun drinking.
Party buses and High-quality travel | Hen do Minibus Hire
Why not Hire A Party Bus as part of our services we have a few party buses in our fleet as well as executive vehicles that can make sure that you arrive in style no matter the venue or event you have chosen for your last big night out before the ceremony.
With Hen night Minibus Hire you can be reassured that you're getting a high-quality modern vehicle at affordable low-cost prices, with our service we are assured that all of our vehicles are well maintained by the drivers and regularly serviced.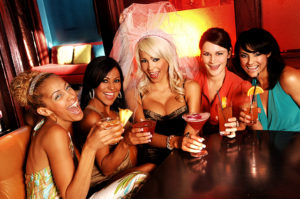 Going on a night out? Clubbing, dinner, dancing and drinks?
We can pick up and drop off from hotel, restaurants and clubs. Our vehicles sizes range from 16 seat minibuses to 57 Executive vehicles, so we've got something for all group sizes! We've also got wheelchair accessible coaches if required, so no one needs to be left out! Keeping your group together is an important part of any Hen Night.
When organising the perfect hen party it is essential to pick the right vehicle for your hens. You should consider the following points when planning your hen party. What is the length of the journey? We would always recommend better quality vehicles for long trips and for significant events such as your, (possibly) once in a lifetime hen party.