Stag Do Minibus & Coach Hire
Need a minibus or coach to get you are your mates to your stag do plans. Be it a night out or an adventure day paintballing. From zombie experiences to 3-day pub crawls, we have you covered. No one wants to be the designated driver on a night out. especially on a stag do. So let us do the driving. make your supposed last night as a bachelor the best it can be with our stag do coach hire your stag party will surely do well, on the transport side at least.
Stag Bus Hire
These days the event, which is likely to be expensive and will definitely take up much of a weekend. It is sure to include a busy physical activity like go-karting, kayaking, running an assault course or something similar, the food at a great restaurant.
Perhaps even some kind of show as well as time at the bar. With all of these packed activities, it is no wonder that many people want to get the best possible price for transport. As it all add's up especially when you're planning a wedding.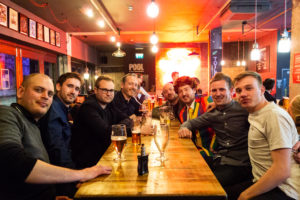 Going on a night out?
We can pick up and drop off from hotel, restaurants and clubs. Our vehicles sizes range from 16 seat minibuses to 57 Executive vehicles, so we've got something for all group sizes! We've also got wheelchair accessible coaches if required, so no one needs to be left out! Keeping your group together is an important part of any Stag Do.
The struggle and effort of herding a merry band of close friends, and that's never as much fun as they make it out to be in movies – which is why a minibus or coach has become an essential part of these weekends. So why not go a bit further afield when you can travel in comfort.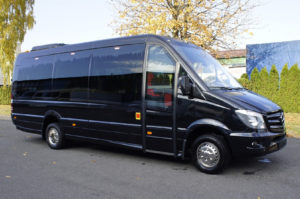 Stag Night activities
Drinking is probably one of the most common activities on a Stag Night, so why not make it Fancy?
Brewery tours, bartending classes, and drinks tasting will allow your group to try a wide range of ciders, beers, gins, wines and whiskies, Why not use this big night out to try something you never have before? There are places all over the UK for tastings and discussing different ciders, beers, gins, wines and whiskies and some get you to play a few nefarious drinking games. So why not treat yourself to the best no matter how far away they are!
You are likely to be surprised at the variety of different tastes; their lots to try. But no one wants to drive after a great day of drinking, (not to mention is illegal if you're tipsy). So that's why a minibus is the best idea!
Party buses and High-quality travel | Stag do Coach Hire
Why not Hire A Party Bus as part of our services we have a few party buses in our fleet. As well as executive vehicles that can make sure that you arrive in style no matter the venue or event you have chosen for your last big night out before marriage.
With Stag Do Coach Hire you can be assured that you're getting a high-quality modern vehicle at affordable low-cost prices. With our service, we are assured that all of our vehicles are well maintained by the drivers and regularly serviced.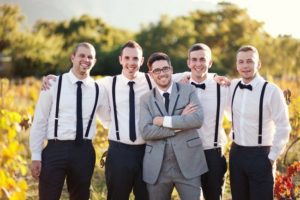 Stag do Minibus Hire, Nationwide travel for all your party needs!
Therefore whatever you've got planned for your big celebration, consider Investravel Stag do Minibus Hire transport. We'll assign you a dedicated driver and vehicle, and we'll make sure that all you need to do is show up at the collection point and leave the bus at each dropoff point.
The party can begin from the start, and you'll be taken from event to event in comfort and style. With nobody in your group needing to play designated driver, everyone gets to have fun right from the beginning.
We want you to have the best memories possible of your stag do, so please – travel with us. We'll make sure your night goes smoothly.